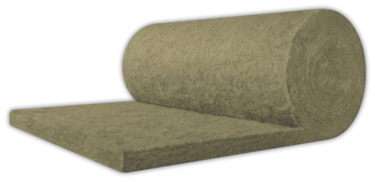 Basalt superthin fiber (BSTF) fabrics do not contain phenol-formaldehyde or any other binder, the presence of which is noticeable in many other mineral wool products.
The canvases are a layer of chaotically arranged basalt superthin fibers with average diameter 1 micron, bonded together by the forces of natural adhesion.
Basalt fibers are made of pure basalt without impurities, which makes their properties completely unique.
Areas of application of basalt superthin fiber (BSTF):
Thermal and sound insulation of residential and industrial premises in the process of new construction and reconstruction of previously built buildings;
Thermal insulation of high-temperature pipelines, furnaces, boilers, turbines, units at industrial facilities and public utilities with temperatures up to +900 °C;
Thermal and sound insulation in shipbuilding, aircraft, automotive and carriage building;
Fire protection systems for air ducts, frames, load-bearing structures, cable passages, elevators, fire-resistant doors;
Insulation of equipment and pipelines operating at low temperatures, down to -270 °C;
Production of substrates for greenhouse cultivation of plants;
Creation of composite materials reinforced with basalt fibers;
Anticorrosive protection of metal structures operated under severe conditions.
Table with comparative characteristics of fiberglass mineral and basalt superthin fibers:
No.
Parameter (characteristic)
Fiberglass
Mineral fibers
Basalt (BSTF)
Mechanical characteristics
1
Apparent density, kg/m³
12-25
25-40
15-23
2
Elementary fiber diameter, µm
4-12
4-10
1-3
3
Fiber length, mm
15-50
16
40-70
4
Modulus of elasticity (Young's modulus), kgf / mm²
up to 7200
5400…8000
9100…11000
5
Compaction factor in operation
1.6
1.8
1.2
6
Residual tensile strength (after heat treatment), %, at °C
100
100
100
200°C
92
95
98
400°C
52
60
85
600°C
sintering
20
76
Temperature characteristics
7
Application temperature range, °C
-60…+250
-180…+450
-250…+700
8
Thermal conductivity coefficient, W / m·С
0.038…0.042
0.04…0.047
0.031…0.034
9
Sintering temperature, °С
600
850
1100
Vibration resistance (weight loss during vibration exposure), %, (v=50 Hz, A=1mm, t=3 hours)
10
at 200°С
12
40
450°C
41
75
0.01
900°С
100
100
0.35
Acoustic performance
11
Coefficient sound absorption
0.8…0.92
0.75…0.95
0.95…0.99
Chemical stability (weight loss), %
12
in water
6.2
4.5
1.6
in an alkaline environment
6
6.1
2.75
in an acid environment
38.9
24
2.2
13
Water absorption in 24 hours, %
1.7
0.95
0.02